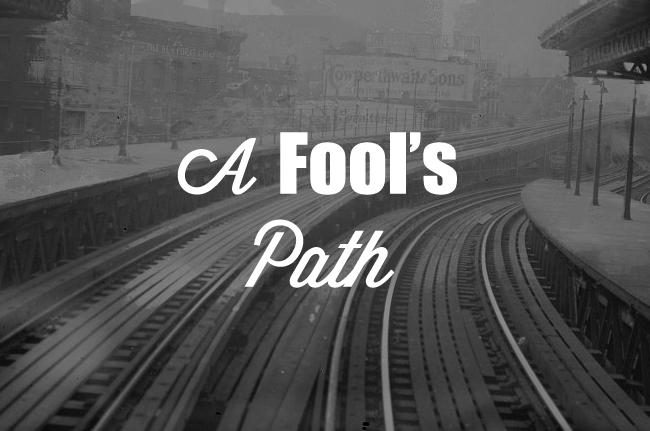 A wise man is cautious and turns from evil…a man's own foolishness leads him astray.
– Proverbs 14:6a & 19:3a
When I think about Jesus' call on our life to enter in the narrow gate and avoid the broad path that leads to destruction (Matthew 7), I congratulate myself for choosing the narrow path when I was seven. Once on the narrow path, always on the narrow path…right?
As I continue to follow Christ into adulthood, I am learning that every decision I make creates a new path in my life. But this metaphorical narrow path has exit signs every two minutes or so inviting me to inadvertently merge onto the broad path.
Proverbs instructs us that a wise man turns away from evil whereas a foolish man turns toward it and is led astray. Vague definitions and descriptions of "evil" create barriers for us to reflect on this warning personally. We tend to think, "Of course I'm not running toward EVIL!"