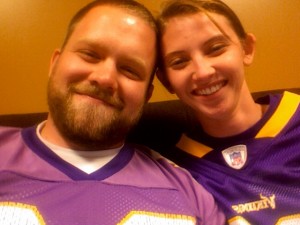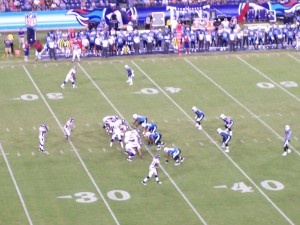 My husband loves football, the whole sport. When we started dating, I knew that this "hobby" had the potential of being a deal-breaker in our relationship. I could pretend to love football for a year maybe, but not much longer than that. At some point, if I did not start loving it for myself, I would stop liking it altogether.
It's the same way with Christ. We are not called to love Christ more than we love ____ (fill in the blank with your own example). We are called to love Christ. Period.
Let's go back to football. I can love football more than I love soccer. But loving football more than loving soccer falls short of loving football period. Because the moment my husband asks me to get off the couch, drive eight hours, and sit on cold bleachers to watch a football game live, I'm out. I no longer want to associate with him. By no means do I condemn him, it just suddenly becomes evident that I have been pretending. At that revelation, it's too late to go back, my husband and I would be confronted with the truth – I do not love football.
Look at our relationship with Christ. We have to stop loving God more than ____. 1 John 15-16 says, "Do not love the world or the things that belong to the world. If anyone loves the world, love for the Father is not in him. Because everything that belongs to the world – the lust of the flesh, the lust of the eyes, and the pride in one's lifestyle – is not from the Father, but is from the world."
We have to start loving Christ period. It's not enough to love God more than I love my car, my popularity, or even my husband. I love God. Because I love God, I obey Him. God calls me to respect my husband. I love my husband because I love God just like I have learned to love football because I love my husband.
God has given me a car and allowed me to be well-liked. So what? I am wasting both if I do not use them to show my love for God to people. I give friends a ride because I love God and God has told me to love my neighbor.
Don't get it backwards. I do not love people so that God will love me. It doesn't work that way. We can never work our way into God's grace. God first loved me. And now I love God.