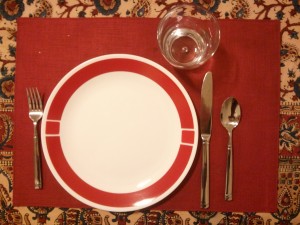 You probably don't know this about me, but I have Poptart magic. Or, at least, that's what I called it a couple Sundays ago, and the phrase stuck. Because when all the Poptarts seem to have been eaten, I can make a couple appear as if from thin air.
Let me tell the story of this past Sunday in reverse chronological order. Sunday night, I attended the Beth Moore study of the book of James. Verse 15 and 16 of chapter 2 hit me with a new intensity:
If a brother or sister is without clothes and lacks daily food, and one of you says to them, "Go in peace, keep warm, and eat well," but you don't give them what the body needs, what good is it?
Sunday morning I realized that our church is a place for hungry people to come be filled – spiritually AND physically, depending on the need.
In Sunday School, there was a physical need that I could meet with Poptarts. Not for a kid who didn't take the time to open up their fully stocked pantry. But for a kid who had next to nothing in their kitchen.
What good is our faith if we shovel the Gospel down a kid's throat without realizing that they are starving? Even Jesus fed the multitude fish and loaves of bread before he taught. Father, give us faith, armed with actions, for the glory of Your kingdom.