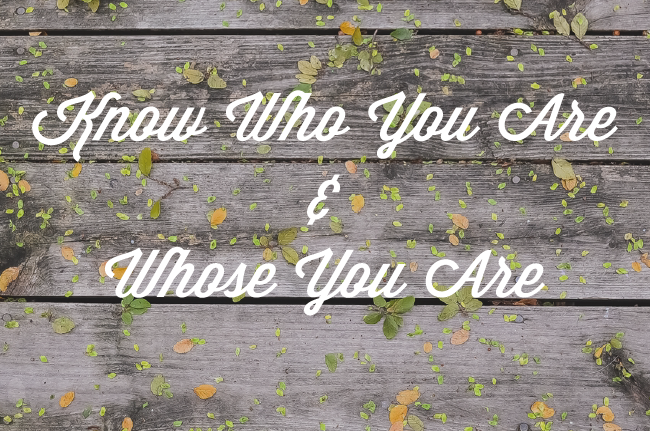 When I was a son with my father, tender and precious to my mother, he taught me and said: "Your heart must hold on to my words. Keep my commands and live.  Get wisdom, get understanding; don't forget or turn away from the words of my mouth.
Proverbs 4:3-5
Live a life that causes your children to gain respect for you and speak words that encourage them to listen. Parenting is not merely dishing out the punishment when children get out of line. That is the role of a disciplinarian. The primary function of parenting is to disciple a child.
One of my closest friends frequently quotes her father's challenge to her – "Know who you are and whose you are."
Her father emphasized this so much as she matured that it has become an integral part of her identity.