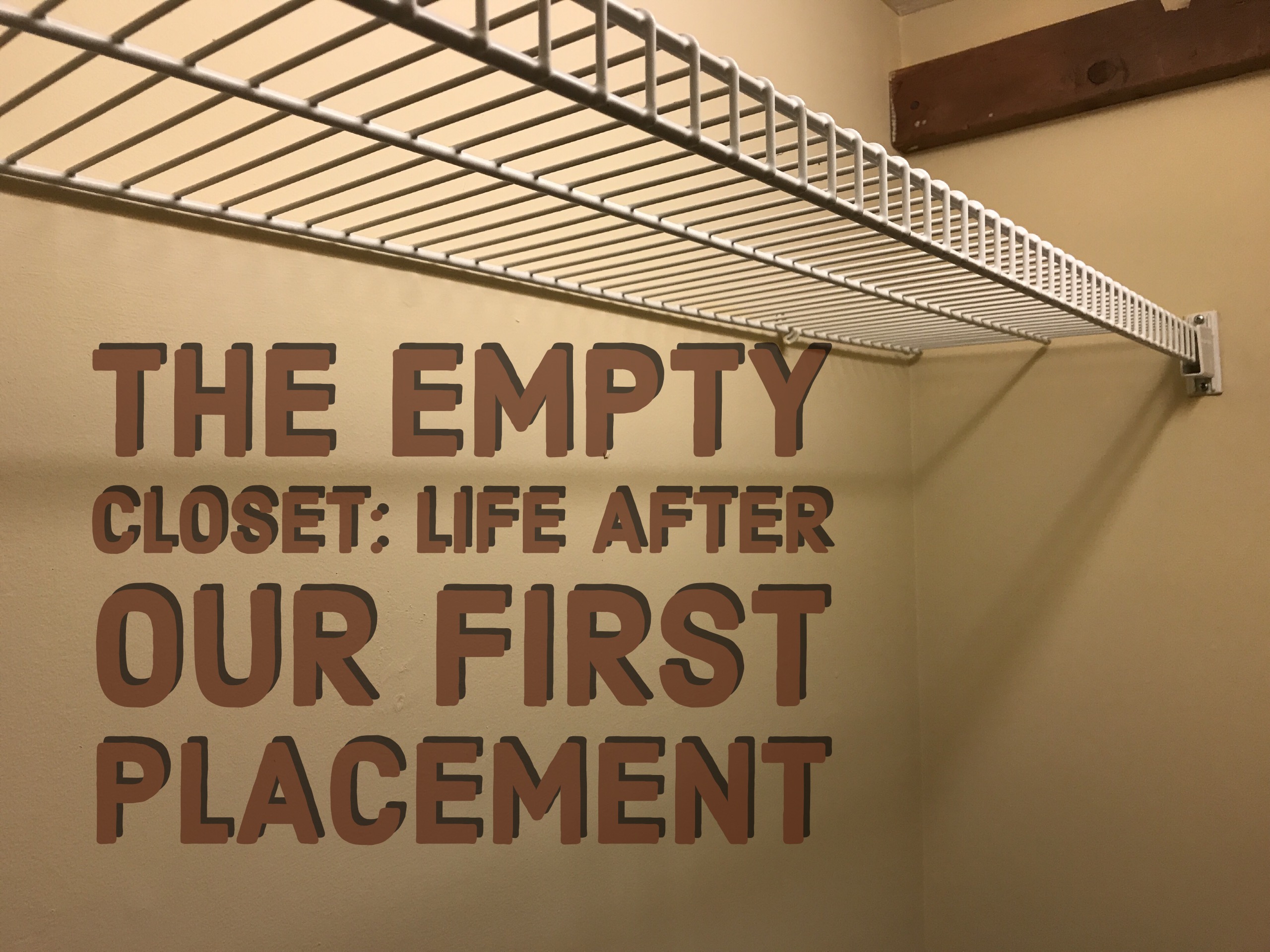 An empty closet.
Clothes hangers without clothes.
A gap in the pews.
A booster seat in the trunk of the car.
I've cried at the sight of each of these items over the past two weeks. Our foster placement lived with us for 380 days. Today is day 16 without her. We're still emotionally rebounding from the way her time with us ended – not in celebration of reunification or adoption but in grief. In a gut-wrenching hope that the pain from her placement with a new foster family will bring the help and healing she needs.
There's a pain mingling with our holiday celebrations this year. And as I looked around the pews at church this past Sunday morning, I was reminded we weren't alone. There was pain all around me:

A man recently widowed.
A daughter without her mom.
A husband waiting for divorce to finalize.
His son coping with the separation.
One family waiting for adoption.
Another with one that fell through.
A baby whose life ended before breathing air.
A mother with an empty nursery.
Our life on this sin-cursed earth is filled with sorrows. But as a Christian, these sorrows don't crush us. Rather, they bring us to our knees begging for Christ's peace and second coming. It's a pain that spurs us into compassionate, sacrificial action.
As I think about the pain that surrounds us, I remember that this season of Advent, of waiting and looking for the Christ-child, is one that's particularly painful for so many people around me. It's prevalent in our Christian community AND in our unbelieving community.
The difference? We have the hope of Emmanuel who is "God with us." His birth was so triumphant that angels sang and the stars shone in a different pattern. As a follower of Emmanuel, we know that we are not abandoned under the curse of sin. The baby in your manger scene grew into the man who died and rose again to free us from our sin!
So as we slide into the last two weeks before Christmas, let's take two looks. One – at the people around us. Find a way to bear the burdens of the people around you. Be willing to be vulnerable enough for someone to bear your burden also. Second – look at the Christ child in the manger. And share the good news of His coming with yourself and the people around you.
O come, O come, Emmanuel
And ransom captive Israel
That mourns in lonely exile here
Until the Son of God appear
Rejoice, rejoice, Emmanuel
Shall come to thee, O Israel