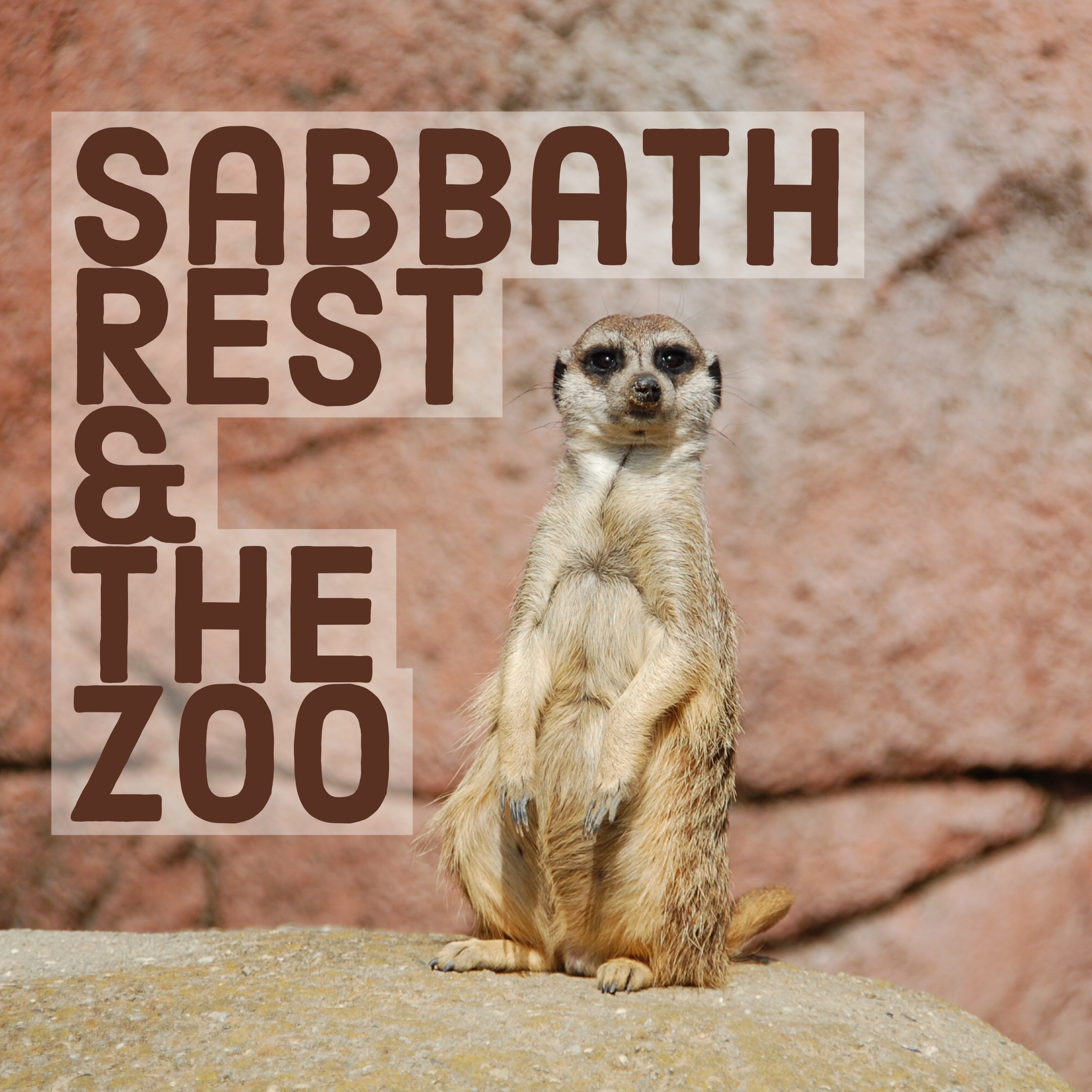 Last month, in the heat of July, we took an almost-seven-year-old to the zoo to celebrate her upcoming birthday. We also brought her friend. Kevin, myself, two seven-year olds, and 95 degree weather – what could go wrong?
We really had a very nice day. Every thirty minutes, I handed out Dixie cups and poured cold water into them and made everyone drink. Every hour or so, we reached an exhibit with an indoor/air conditioned element. So I forced the girls to sit for 5 minutes at a time and rest. (Pro tip – the animals of the night exhibit is a FANTASTIC place to have a long, cool rest!)
It was extremely difficult to convince the girls to sit on their bottoms and rest their legs. Which was super ironic because leading up to the mandatory "5-minute-rest-period" they were complaining about how tired their legs were! I used lots of apple slices, pretzels, and gummy snacks to convince them to take a few minutes to stop and sit still.
We had a great day at the zoo and I didn't think much of our rest periods again.
Until Sunday. Our now-officially-seven-year-old was restless and complaining about how quiet and boring our house became on Sundays. She just wanted to run around and play. So I attempted to explain the concept of Sabbath rest.
God has ordained a day for us to rest and reflect on everything He has done and is doing in our lives. We do our best to resist our emails accounts and phone notifications so that we can spend a day resting from the busyness of the week.
At the zoo, I asked the girls to rest quite often when I knew we had a long walk to the next set of exhibits. I knew that they would need the extra energy in their legs and food in their bellies. Even though they complained about being forced to sit and do nothing, I knew it was important so I remained firm. We had to rest.
And I started to think about my Sabbath a little differently this week. Because God knows what the future holds for us. He knows that we, too, need a rest to make it through the next difficult phase. We need to stop and intentionally enjoy Him and the people He has given us when we can.
We don't know the future. At the end of June, a beloved member of our church was diagnosed with cancer. Thirty days later, she died. No one knew that was coming. No one knew Sabbath rest was important in order to get through the terrible days ahead.
Last night, our friend was diagnosed with an internal infection and had an emergency C-section. Both spent the night in the ICU/NICU. Praise God they are doing well today.
I don't know what trying days God has in front of me. But I do know that I want to obey His command and keep a Sabbath rest to the best of my ability. You may have to work Sundays, but you can still set aside a Sabbath rest on another day. An intentional time to reflect on your walk with Him. A time to shut down to the world's beckoning. Even if it's just for an afternoon.
On the seventh day God had completed his work that he had done, and he rested on the seventh day from all his work that he had done. God blessed the seventh day and declared it holy, for on it he rested from all his work of creation
       Genesis 2:2-3

Remember the Sabbath day, to keep it holy: You are to labor six days and do all your work, but the seventh day is a Sabbath to the Lord your God. You must not do any work—you, your son or daughter, your male or female servant, your livestock, or the resident alien who is within your city gates. For the Lord made the heavens and the earth, the sea, and everything in them in six days; then he rested on the seventh day. Therefore the Lord blessed the Sabbath day and declared it holy.
Exodus 20:8-11

"If you keep from desecrating the Sabbath,
from doing whatever you want on my holy day;
if you call the Sabbath a delight,
and the holy day of the Lord honorable;
if you honor it, not going your own ways,
seeking your own pleasure, or talking business;
then you will delight in the Lord,
and I will make you ride over the heights of the land,
and let you enjoy the heritage of your father Jacob."
For the mouth of the Lord has spoken.
Isaiah 58:13-14

The apostles gathered around Jesus and reported to him all that they had done and taught. He said to them, "Come away by yourselves to a remote place and rest for a while." For many people were coming and going, and they did not even have time to eat.
Mark 6:30-31