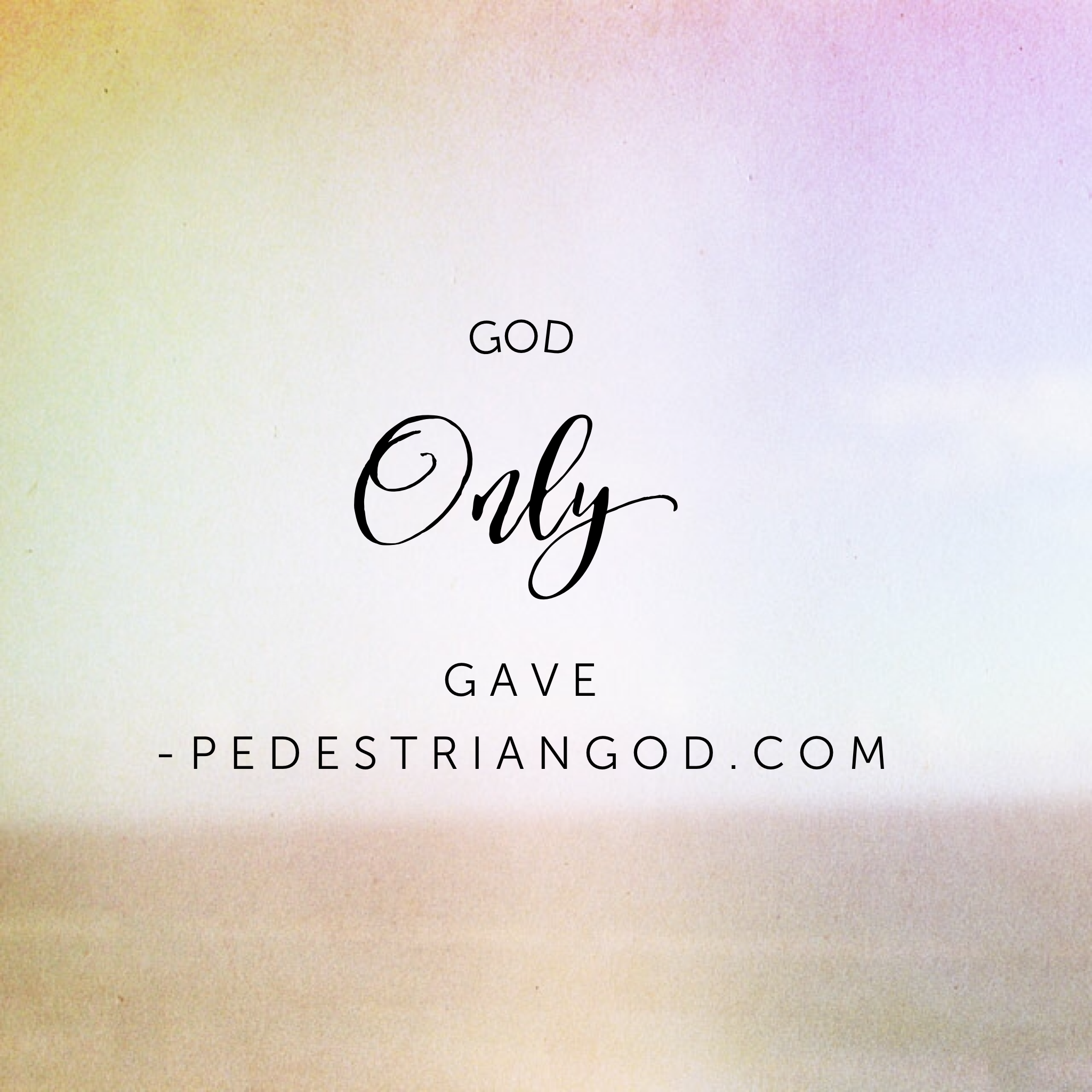 Our six year old's first memory verse for the Awana program at church was the first verse, to our knowledge, that she's ever read.
For God so loved the world that He only gave His Son that whoever believes in Him should not perish but have an eternal life. John 3:16
That's how she recited it to me for a week. It was so close to being accurate. Read it again if you just skimmed through it. What was her big mistake?
God only gave His Son! She had no idea why this placement of the word "only" changed the meaning so drastically. Because God didn't just only give His Son. He gave His only Son!
The Lord of this universe sacrificed His dearly loved Son so that we would have a way back into a right relationship with Him! Now that's love!
When I love, I don't usually love perfectly. I love the way my child memorized the verse. I only give part of myself. I only do enough to be convincing some days. Rarely do I give up everything of myself.
Praise the Lord that His love shines brightly through the verse of John 3:16. It's one that I am far too often tempted to skim over since I'm confident in my knowledge of it. But God used this moment last week to remind me that His word is still active and living. Even in a verse that I've known my entire life He is able to draw me closer to Himself.