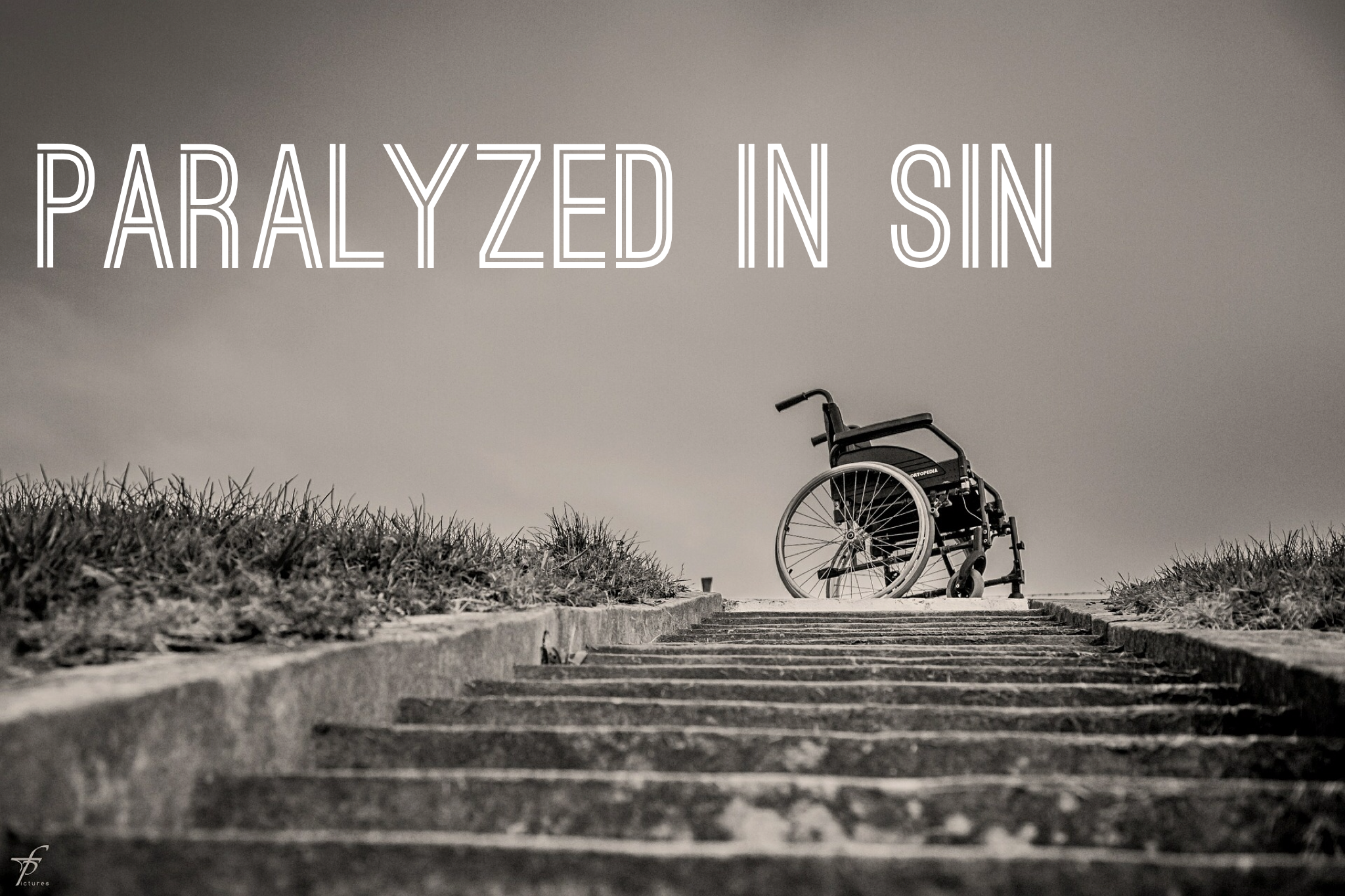 This past Sunday, our  middle school girls' class studied the passage of the paralyzed man whose friends lowered him through a roof to Jesus. Since we were all very familiar with this story, we decided to retell it from each viewpoint in the story – the paralyzed man, his friends, the crowd, the scribes, and Jesus.
And we collectively admitted that we are not as passionate about bringing our lost friends and family to Christ as we ought to be.
To get to that realization, let's look just 5 verses before this story. In Mark 1:40-45, a man with a serious skin disease came to Jesus on his knees and begged for healing. Jesus healed him, warned him not to tell anyone, yet the man proclaimed his healing widely anyways.
So Mark gives us this wonderfully enthusiastic story of a man healed. And then instantly transitions to the story of the paralytic man. (If you're not familiar with this story, read Mark 2:1-12).
We know very little about the paralytic. He doesn't say anything. We don't see him fall before Jesus and beg for healing. We don't even know if he knew who Jesus was. All we know is that his friends so desperately wanted him to know Jesus and His healing that they were willing to carry him onto the roof, tear a hole in it, and lower him to Jesus. Nothing deterred them from their passion to bring their friend to Jesus – not other people or physical barriers.
My friends are more like the paralytic than the man with a skin disease. Very rarely does someone run up to me and beg me to tell them about Jesus. More often, someone is on the sidelines, watching, waiting, and needing Jesus' touch. But they can't get to Him on their own. God has often placed us in their lives to guide them to His forgiveness and love.
In Romans 10, the apostle Paul asks this chain of questions:
1. How can people call on Jesus if they have not believed in Him?
2. How can people believe in Jesus if they have not heard about Him?
3. How can they hear about them unless someone speaks about Him?
4. How can someone speak about Jesus unless they go to the people who have not heard?
"How beautiful are the feet of those who announce the gospel of good things!" Romans 10:15
I was once like the man on the stretcher – paralyzed in my sin and unable to come to Jesus on my own. The Lord placed Godly parents and teachers around me that lived and taught the truth of His love in my life.
And today, I'm more like the crowd than the friends. I'm in church, listening to God, busy with my life, eager to get my regular seat, unaware that there are people in the back trying to bring their friends to Christ. I'm so busy in my routine that I am blind to the spiritual need around me. I could easily get up, clear a walkway and help the friends carry the paralytic if I chose to.
We want to become more like the friends in the story than the crowd. We want to stop waiting for our friends and family to beg us to share the Gospel. We want to be sent and have our feet called beautiful because they were an instrument for bringing the Good News.
Where are you in your walk with God? I'd love to hear from you. Leave a comment or connect with me on twitter @R_Adelsberger