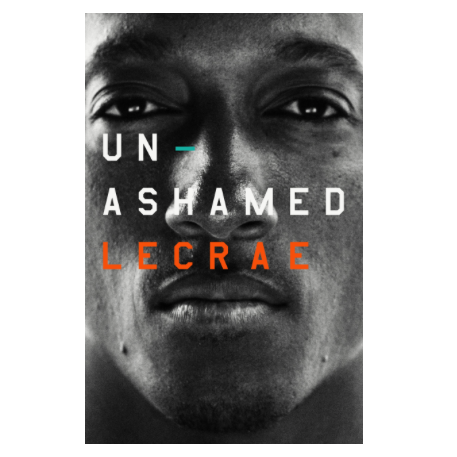 When Lecrae Moore watched his son take his first step, he knew it would be followed immediately by a fall. One step. That's all his son could take. In the process of learning to walk, falling and injury were expected. This is how Lecrae's faith in God developed also. One step followed by tumbles and stretches of time refusing to get back up.
But today, Lecrae is known for his commitment to his faith and as a hip-hop artist. Among numerous accolades, he is a two-time Grammy Award winning hip-hop artist whose studio albums and mix tapes have sold nearly 2 million copies. His 2014 album, Anomaly, debuted at #1 on the Billboard 200.
Many of us know the Lecrae who achieved musical success. In his recent autobiography Unashamed, Lecrae recounts the painful years of his life spent for his own glory.
Lecrae writes openly about his rebellious childhood filled with poverty, physical and sexual abuse, drugs, and fights. But through a college Bible study, he came to know a personal relationship with God. It was a shallow faith that he packed full of legalistic rules.
In fact,he threw away his secular CDs and taped the empty cases together into a 5 foot pillar in his room to brag about how great of a Christian he was since he sacrificed so much. Reflecting back, Lecrae calls it "a monument to my own self-righteousness."
His faith did not instantly grow in leaps and bounds. As the initial excitement wore off, Lecrae returned to his old lifestyle of sin.
For the rest of his story, read Lecrae's book Unashamed. I highly recommend this to Christians of all walks of life. If you're a parent, you will want to read it before giving it to your children as Lecrae does speak about his initial sexual abuse and how that impacted his relationships with women.
My favorite quote was, "But when people try to avoid suffering by sinning, they end up sinning their way into suffering."
Toward the beginning of the book, Lecrae says, "Talking about wounds is important, but talking about our healed wounds is just as important." And this is exactly what he accomplishes in his text. His healed wounds magnify the abundance of God's grace that is available to us today.
If you've never listened to Lecrae, I recommend you start with the song "Backgroud," especially if rap isn't your favorite genre. Then read his book and tell me your thoughts on twitter @R_Adelsberger