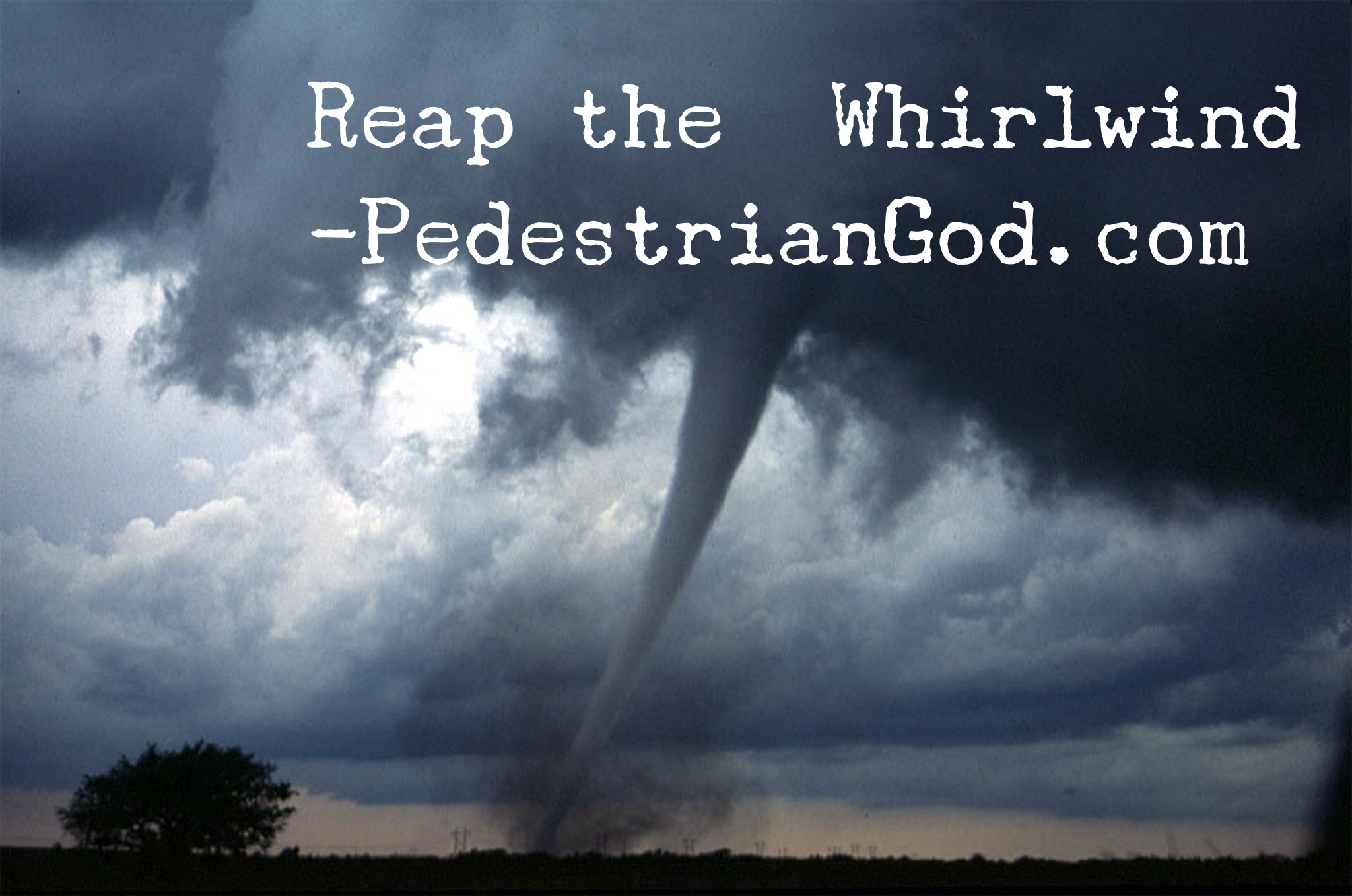 I only know of one twister that landed a person in a magical land, complete with traveling companions. Outside of Dorothy's (and Toto's) experience in the merry ole land of Oz, tornadoes are capable of tearing cities apart, brick by brick.
It's hard to imagine that the same wind I enjoy outside – the one that makes me pause on my walks outside and to open the windows in our house in the autumn – is the same wind that, when moving more intently, was the tornado that once caused $40 million of damage to my college campus while I lived there my freshman year.
Hosea 8:7 says, "Indeed, they sow the wind and reap the whirlwind."
In other words, the sins of these people had snowballed out of control!
Ever experienced that? Maybe you told a "small" lie to your parents, which led to more and more lies in order to cover up that first one.
This is not how God designed us to live. If you keep reading in Hosea, God reverses this statement to say, "Sow righteousness for yourselves and reap faithful love…" (Hosea 10:12)
We have a decision. God has already told us the results of our decision. If we choose not to live for His glory, we will spiral out of control, much like that tornado that hit my campus. But if we choose to live for Him, the result is faithful love. This is an everlasting, eternal love. This is our Heavenly Father protecting us from destruction – even going so far as to protect us from ourselves. This is the choice we must make.
What choice have you made in your life? If you're uncertain, find a family member or pastor of a Bible-believing church and ask them for guidance. I'd love to hear from you. You can tweet me @R_Adelsberger