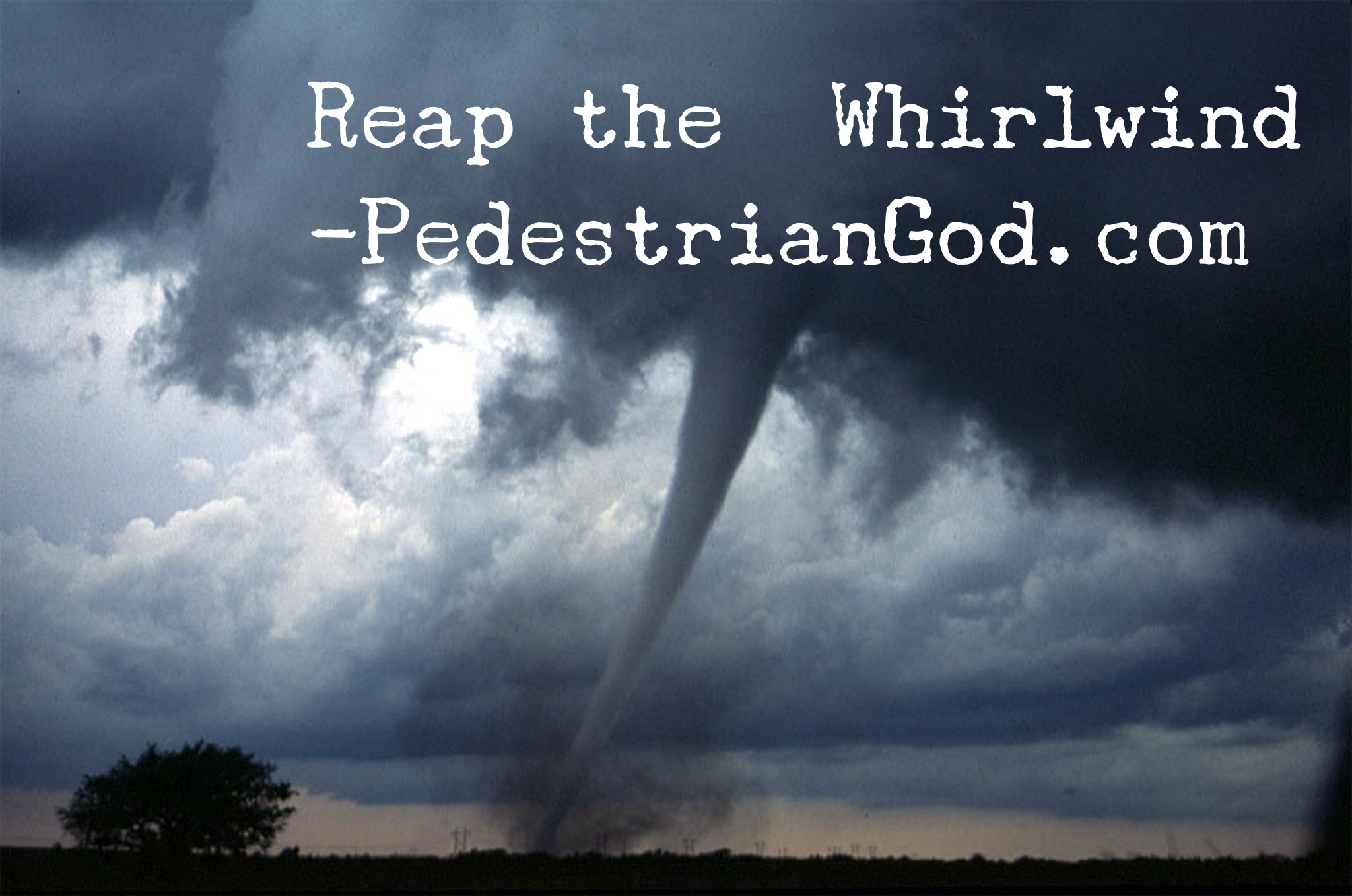 I only know of one twister that landed a person in a magical land, complete with traveling companions. Outside of Dorothy's (and Toto's) experience in the merry ole land of Oz, tornadoes are capable of tearing cities apart, brick by brick.
It's hard to imagine that the same wind I enjoy outside – the one that makes me pause on my walks outside and to open the windows in our house in the autumn – is the same wind that, when moving more intently, was the tornado that once caused $40 million of damage to my college campus while I lived there my freshman year.
Hosea 8:7 says, "Indeed, they sow the wind and reap the whirlwind."
In other words, the sins of these people had snowballed out of control!
Ever experienced that? Maybe you told a "small" lie to your parents, which led to more and more lies in order to cover up that first one.