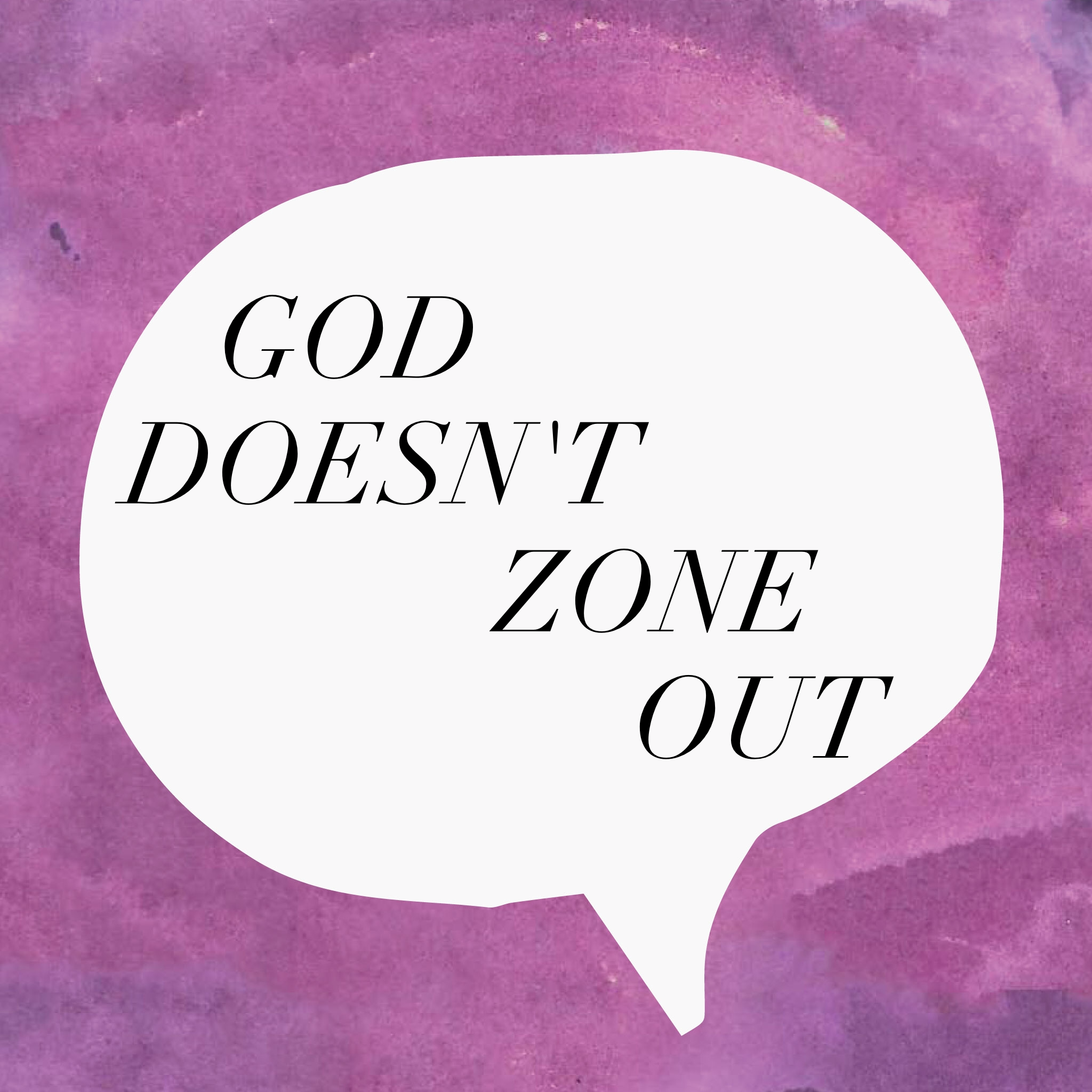 Stop! Growing with Jesus
That's the current title of our Sunday School lessons with our middle school girls. We all had a good laugh over the importance of punctuation. Because "Stop! Growing with Jesus" is VERY different than "Stop Growing with Jesus!"
Yesterday's lesson focused on the importance of listening to God. Just like our friendships are unhealthy when only one person does all the talking, so, too, our relationship with God is unhealthy when we do all the talking.
So we posed this question – How do you think God feels when we do all the talking and never stop to listen to Him?
And one of our girls quickly answered, "He probably just zones us out!"
How funny! We all had a good laugh over the response.
Yet this earnest answer brought up an important lesson about God – He's not like us.
The Lord listens to us. He is our Heavenly Father and, even though He already knows everything, He still wants to hear from us. He wants to hear the joy in our voice when we celebrate our victories and the sorrow when we stumble through hard days. Even when it feels like He isn't listening, He is.
I love the Lord because He has heard my appeal for mercy.
Because He has turned His ear to me, I will call out to Him as long as I live.
-Psalm 116:1-2
Listening should be followed by obedience. When the Lord calls, we should be ready to respond in obedience. God first and foremost calls us to follow Him. Our hard hearts often want to tune Him out. When we follow God, the Holy Spirit will continue to bring us into repentance over our daily sin. This call to repent is for our good and for God's glory.
The Lord came, stood there, and called as before, "Samuel, Samuel!" Samuel responded, "Speak, for Your servant is listening."
-1 Samuel 3:10
The answer doesn't always come immediately. Even when we are still and listening for God to answer, we aren't guaranteed immediate results. We are to wait and be patient, knowing that the Lord is at work. We don't hold our breaths and hope for the best, rather, we wait expectantly.
At daybreak, Lord, You hear my voice;
at daybreak I plead my case to You and watch expectantly.
-Psalm 5:3
When we practice listening to God, we will recognize His voice when we hear it. Our walk with God will be strengthened as we journey through earth dependent on Him.
My sheep hear My voice, I know them, and they follow Me.
-John 10:27
Let's not be young women who ramble on and on in our quiet times with God. Rather, let's practice sitting in silence after presenting our requests to Him. The Lord is at work and the Lord will speak.
I'd love to hear from you! Follow me on twitter @R_Adelsberger or facebook at PedestrianGod.