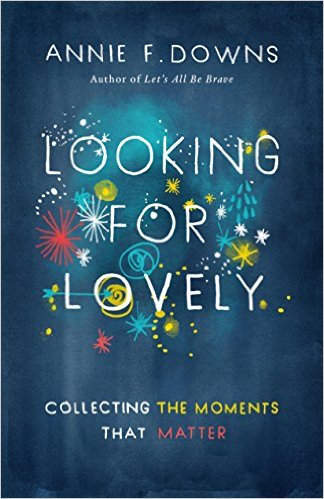 Annie F. Down's most recent book, Looking for Lovely: Collecting the Moments that Matter arrived in my mailbox in an envelope full of sequins. Yes, sequins. I was privileged to be part of the book launch team and join an awesome group of early supporters.
The very first words that Annie pens in her foreword read,
Dear friend, I am changed. I am different. I have never been the Annie I am today, and that's because God has done something new and miraculous in my life.
What a beautiful opening to her book! Praise the Lord that He has miraculously transformed our sinful hearts into hearts that beat for His glory!