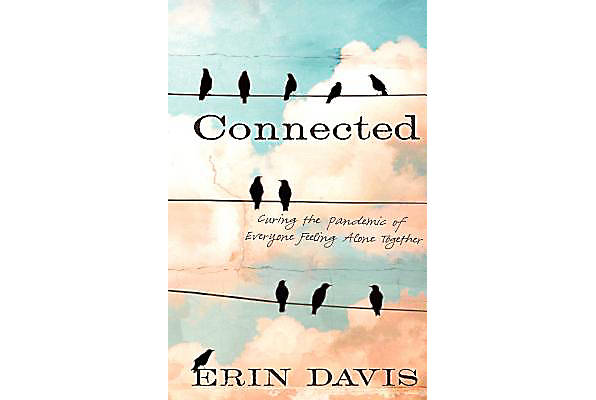 Let's have a moment of confession: I judge books by their covers. Connected may be one of the prettiest books I've held in my hand. The cover not only looks like a water painting, the paper feels like one, too. Plus, I love birds, so the birds on the wire make me smile.
Enough about the book cover. Onto the content. Erin Davis tackles the struggle that many Christian women face – loneliness. The book is full of quotes from women who share their own struggles.
One of my favorite points she makes along the way is that "there is a difference between being known and being loved. All too often we hang our hopes on the wrong hook." She mentions celebrities who are recognized everywhere they go. But it's a superficial and unfulfilling version of being known. They desired to be loved. Erin then gives Scriptural backing for how God has made Himself known to us and how He also knows us. He does more than just recognize us, He is our Creator who knows the number of hairs on our head as well as the distress of our souls.
As Erin continues to unravel the problem of loneliness and discuss solutions, she brings technology into the mix. She believes that technology can be "both a cause of our loneliness and a false cure." Social media may help us feel plugged in with other people's lives but also tends to highlight only the best snapshots. It doesn't show the dirty dishes, just the pinterest-esque parties and smiling faces on vacation.
The biggest takeaway from the book is that women struggling with loneliness need to stay inside Christian community. Sharing our struggles may cause vulnerability, but other Christians cannot help share our burden or pray for us if we do not first open up and share. And lastly, "God's presence is the eternal answer to our lonely state."
The book would work well in a group setting as the appendix has questions that can be asked at the end of each chapter. At the time of reading this book, I personally was not struggling with loneliness. But it still served as a good reminder that I need to serve faithfully as a member of my church. I interact with women and youth who are in seasons of loneliness. God can use me to minister.
I highly recommend this book for your personal study, group study, or even as a gift. It's more than a beautiful book for your bookshelf, it's Biblical teaching and encouragement to get connected.