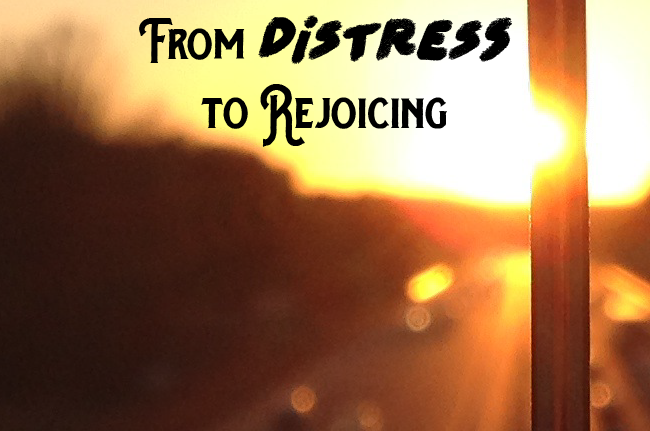 You rejoice in this, though now for a short time you have had to be distressed by various trials so that the genuineness of your faith – more valuable than gold, which perishes though refined by fire – may result in praise, glory, and honor at the revelation of Jesus Christ.
-1 Peter 1: 6-7
This verse has a hard sentence structure to follow. In fact, I had to reread it multiple times to make certain I was fully following the thought flow. I was caught up in the distress and trials that the verse mentions. And then it hit me all at once, the emphasis of this verse isn't the hard times but the result of the hard times.
What was the last difficult situation you faced? Was it a personal decision? Or perhaps a conversation that forced you to confront a family member with some hard truth? What was the result of this hard time? Was it joy?
Because I don't usually relate the word "rejoice" with my feelings toward hard times. Why does God allow us to face trials? Not because God abandoned us but so that we are that much more thankful when Jesus Christ returns.
Earth is not our forever home. We spend so much time decorating and getting comfortable on this sinking ground that we forget that truth. We are reminded by this verse that our genuine faith is more valuable than gold.
As we enter into the Day of Rest, let's look around our lives and remember that earth isn't our forever home.