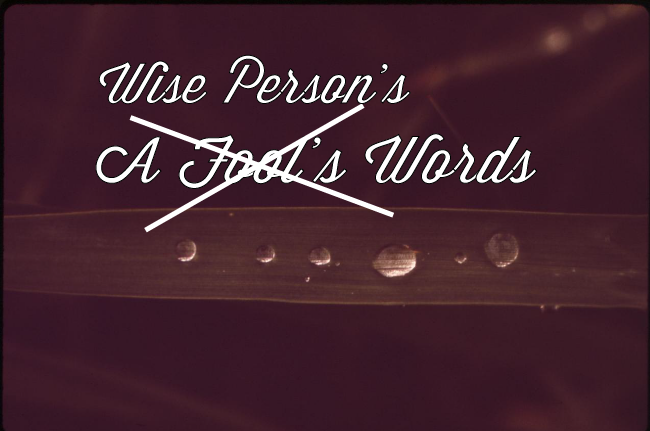 How did your weekend of not speaking foolish words go? My weekend, jam-packed schedule as it was, was accompanied by very few foolish temptations. Monday and Tuesday, however, were different stories.
I had two days in a row at work with nothing but horrible messes, and when insurance is involved, the messes turn disastrous quickly.
Tuesday afternoon I found myself trapped in a figurative corner, attempting to solve an insured's dilemma with my strength and knowledge without asking God for help. I wonder how differently the situation would have turned out if I turned to Him first. I bet my panic attack and stress level would have been reduced significantly.